Cagayan de oro city
Geography
Cagayan de Oro City, the capital of Misamis Oriental province, covers a 496.3-square-kilometer area. Located along the central coast of the Northern Mindanao Region, the city lies on a valley in the middle of which runs the Cagayan River.
The city sits 491 miles south of the national capital, Metro Manila. From Metro Manila, it takes about an hour and 20 minutes by air and 30 hours by sea.
Its boundaries are: Barangay Bugo in the east, Barangay Iponan in the west, Barangay Tumpagon in the south, and the Macalajar Bay in the north.
The city has a fairly good weather profile all year round, with seasonal rains particulary during the period May to October. The city has not experienced a typhoon over the last 50 years.
Population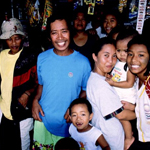 (2000): 461,877
Annual growth rate (1999-2000): 3.12%
No. of households: 93,525
Average household size: 4.91
Cagayan de Oro has the highest annual population growth rate at 3.12% in Region X (Northern Mindanao) with an average of only 2.26%. The city's growth rate is also higher than the national average of 2.34%.
Language / People
Locals are known as Kagay-anons
Cebuano is the most common dialect because many of the locals are immigrants from Cebu and Bohol. English is also widely spoken.
Economic Status
Cagayan de Oro serves as the economic center of Region X which covers the provinces of Surigao del Norte, Agusan del Norte, Agusan del Sur, Camiguin, Bukidnon, Misamis Oriental and Misamis Occidental. It is also the major base of the Cagayan de Oro-Iligan Corridor Special Development Project. The city is highly-urbanized with several shopping malls that are already up and under construction, including two owned by the country's major mall developers, namely SM Prime and Robinson's.
It is also a university town being home to the Jesuit-run Xavier University, among others.
It has an airport and a wharf/port at the Macalajar Bay which serves as the main interisland outlet for agricultural produce of the Misamis Oriental province and neighboring Bukidnon.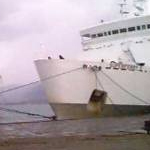 The Del Monte pineapple processing and canning plant is about 15 kilometers east of the city proper. The pineapple plantation is about 20 more kilometers further out in a hilly area above Cagayan.
Major products / Industries
Owing to the presence of Del Monte, Cagayan de Oro's major produce is pineapple which is used for both its fruit (canned) and leaves (for piña cloth, the fabric of the male national clothing Barong Tagalog).
Cagayan de Oro also has a wide native products industry which are sold locally as well as for export. It has several manufacturing companies that process raw materials into intermediate and finished products.
Brief History
Cagayan de Oro (with "de Oro" meaning "golden ") is tagged by its people as the City of Golden Friendship. Originally, though, the province derives its name
from the gold found by the Spaniards in the Cagayan riverbed in the 1500s.
Cagayan de Oro was established by the Spaniards as a mission station in the 1600's. It became a chartered city in 1950. At the start of the 1900s, Cagayan de Oro was just a small community but has over the decades grown into the Misamis Oriental's bustling commercial, economic, financial and educational center
Information Source as of March 2005: BusinessWorld Online, Inc. Picture Source as of March 2005: Single Adventure Tours, Jim Rees, Lakbay Pilipinas