By Jessica Madrazo, Hubport Group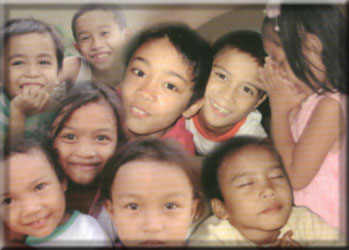 Outsourcing is an industry dominated by the young, those who consider themselves to eat and breathe innovation and learning. It is that, which OutsourceIT2Philippines also wish to instill in the minds of children, those who will inevitably inherit and cultivate presently owned knowledge. Through Soli Deo Glora Christian Ministry and their BLESS (Basic Literacy Education and Support System) Program, OutsourceIT2Philippines was able to extend their help to the impoverished children, ages 5-8, enjoy more nourishing meals and get well deserved education.

The BLESS Program was initially launched on 2003, by Pacific Rim Educational Foundation, in partnership with School of Tomorrow in Paranaque City, Philippines. It recently spread its helping hand in Davao just February 4 this year, with its first project held last June 30, 2008 where OutsourceIT2Philippines was already in assistance.

OutsourceIT2Philippines CEO and management intends to support as well as promote the BLESS Program in various ways, and hopes to be able to be of service to even more similar programs as their way of giving back to the community and building a better Philippines, not only in the field of outsourcing, but the entirety of its future.